Hotel Insurance in New Jersey
August 25, 2021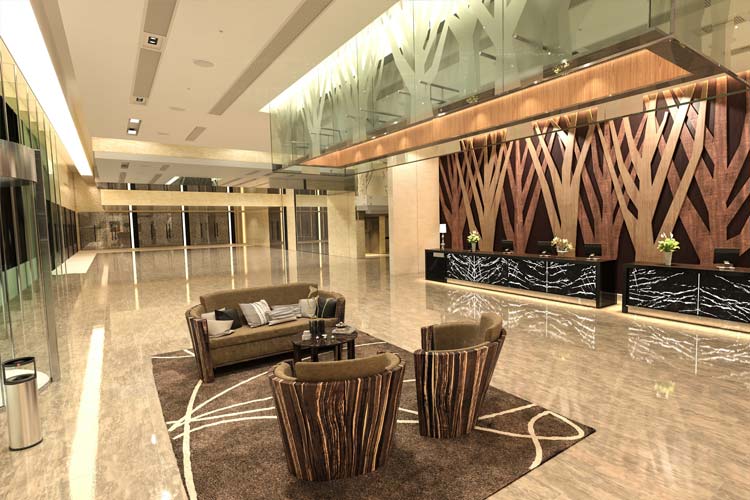 When you own a business, there are multiple exposures you'll be responsible for handling. That's even more so, if you have an operation that takes a lot of upkeep and money. New Jersey commercial insurance can help protect your hotel from significant losses.
A New Jersey independent insurance agent does the shopping at zero cost to your business. They'll compare with highly rated markets so that you have the best options in town. Connect with a local expert for details on coverage.
What Is Hotel Insurance?
In New Jersey, there are 884,049 small businesses in existence. Specific coverage is necessary when you own a hotel. Take a look at some foundational hotel policies you'll want to consider for your operation:
General liability: Pays for a bodily injury or property damage loss.
Business property: Pays for the replacement or repair of property owned by the business.
Business inventory: Pays for the replacement or repair of inventory owned by the business. This can include spoilage coverage as well.
Workers' compensation: Pays for an injured or ill employee's medical expenses and lost wages when hurt on the job.
Business auto: Pays for commercial vehicles involved in an accident or loss due to business operations.
Employment practices liability: Pays for a discrimination or harassment lawsuit filed by a disgruntled employee.
What Does Hotel Insurance Cover in New Jersey?
When you own a hotel, you'll have a large asset that needs insuring. Daily operations for this type of business are risky because of the foot traffic in and out. Let's look at standard insurance options for your hotel:
Coverage for bodily injury or property damage claims
Coverage for food and inventory spoilage
Coverage for your business property that is damaged due to a covered loss
Coverage for employees who are injured or become ill on the job
Coverage for the hotel structure itself
Coverage for disgruntled employees that sue due to discrimination or harassment
Monthly occupancy rate of hotels in the US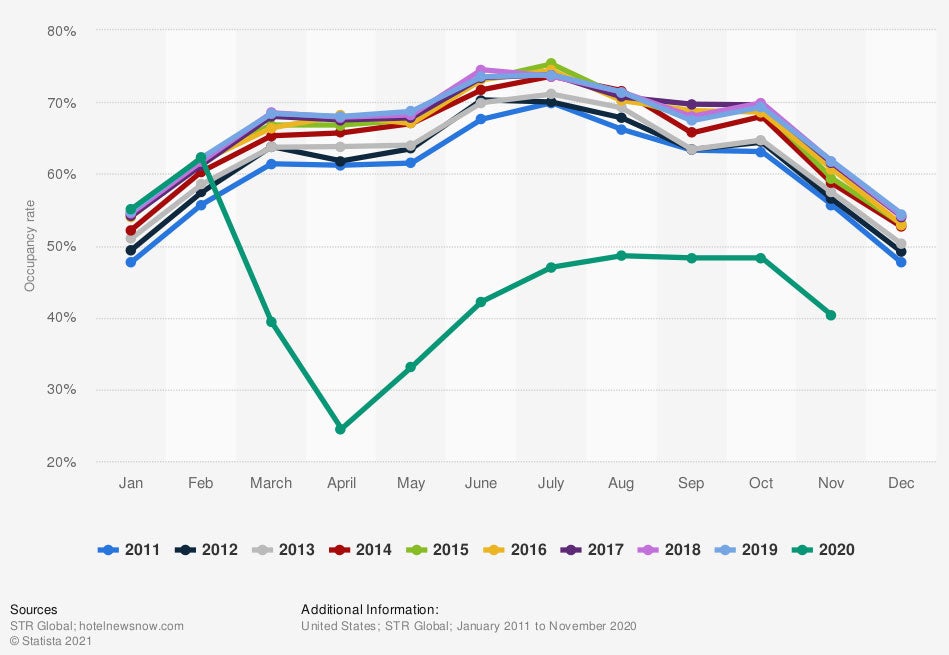 The number of customers your hotel has in a given month will add to your risk. If your hotel encounters a fire, natural disaster, theft, vandalism, or water damage, your property policy will apply.
How Much Is Hotel Insurance in New Jersey?
In New Jersey, $13,470,081,000 in commercial insurance claims were paid in one year alone. The cost to insure your hotel will be different from any other hospitality operation in the area. Carriers look at these risk factors when calculating your insurance premiums:
Loss history
Replacement cost values
Experience level
Location
Local crime rate
Local weather patterns
Revenue in the hotels market in the US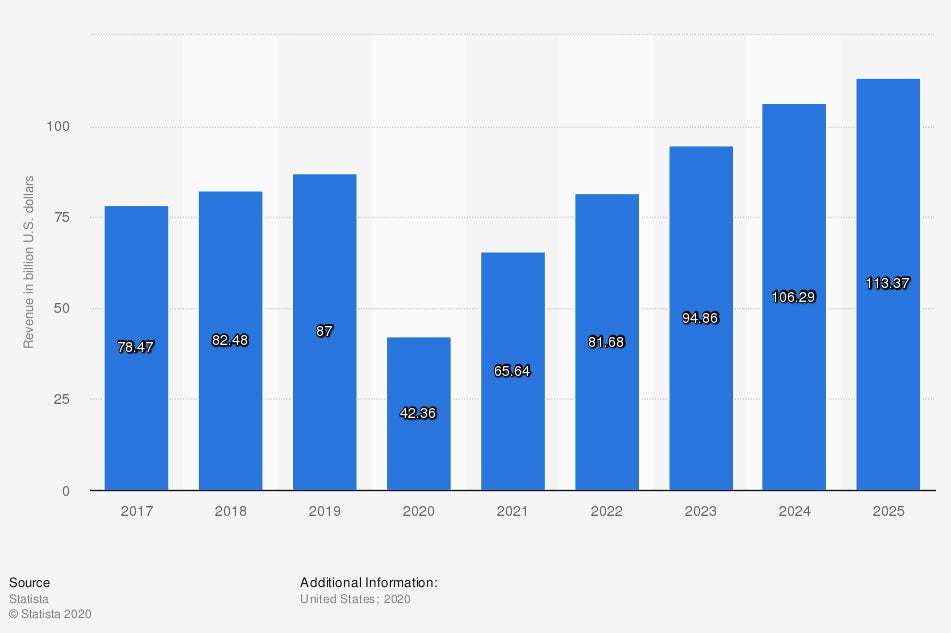 The amount of revenue your hotel makes will also have an impact on your insurance costs. Gross annual sales are factored into your coverages so that they can be replaced in some covered instances.
What Are Some Additional Hotel Insurance Options in New Jersey?
If you run an operation as big as a hotel, there are several occurrences you'll need to take into account. Having some extra coverage should certainly be considered for complete protection. Check out the additional insurance options that could help:
Flood insurance: This is a separate policy that pays for damage to your business property caused by a flood.
Business umbrella insurance: Pays for a more significant liability loss that exhausts your underlying bodily injury and property damage policy limits.
Business interruption: If your business gets stopped due to a covered loss, this will help pay the bills until you're back up and running.
Cyber liability insurance: This policy pays for a cyberattack on your business's sensitive data. It will pay for lawsuits against your business for not protecting client and employee information.
Crime insurance: This coverage pays for business-related crimes. Things like theft and forgery are common losses under this policy.
How an Independent Insurance Agent Can Help You in New Jersey
When shopping for hotel insurance that doesn't gouge the bottom line, consider using a licensed professional. Numerous markets can insure your business, but not all are created equal. A trusted adviser can help you find the cream of the crop when it comes to coverage.
A New Jersey independent insurance agent has access to a network of carriers for competitive premiums. They'll even do the shopping for free, letting you relax. Connect with a local expert on trustedchoice.com to get started in minutes.
https://www.statista.com/statistics/206546/us-hotels-occupancy-rate-by-month/
https://www.statista.com/forecasts/891190/revenue-in-the-hotels-market-in-the-united-states
http://www.city-data.com/city/New-Jersey.html
©

2022

, Consumer Agent Portal, LLC. All rights reserved.