What Does New Jersey Business Umbrella Insurance Cover?
June 4, 2021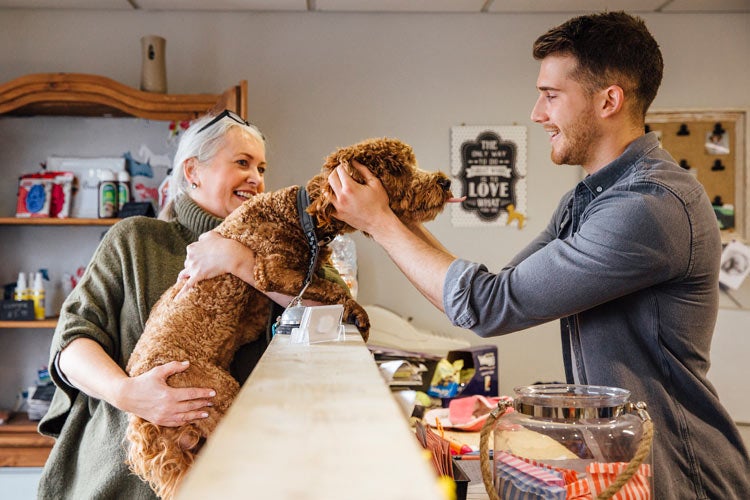 While running your own business is a dream come true in many ways, it also comes with some major risks. Lawsuits against your business can be extremely costly to the point of exceeding your standard business insurance policy's limits. Luckily, that's where a business umbrella policy comes in to cover the rest. The best way to protect yourself against giant liability claims is to learn all about New Jersey business umbrella insurance so you can find the right coverage.
What Is New Jersey Business Umbrella Insurance?
Regardless of where your business is based, business umbrella policies essentially "stack on top of" your regular business owners policy to extend your liability coverage. Once the underlying business owners policy's limit has been exhausted, umbrella coverage kicks in to cover the remaining costs. Though many business insurance components come with limits of $1 million in liability coverage, business umbrella policies often come with limits of $5 million or even $10 million.
What Does New Jersey Business Umbrella Insurance Cover?
Business umbrella policies help cover ginormous liability claims that may result in very expensive legal fees, medical expenses, and/or media coverage. When it comes to business insurance, the main components umbrella policies stack on top of are the commercial general liability and business auto coverages.
The two main ways business umbrella policies protect you are by:
Extending your business liability limits: Insurance companies like to say that umbrella policies "stack on top of" the underlying business policy to add more liability coverage. For example, if your business owners insurance policy comes with a $1 million general liability limit and you purchase an umbrella policy with a $5 million limit, you've now increased your general liability coverage to $6 million. So any covered incidents that exceed your old general liability limit are now protected up to that new amount.
Broadening your business insurance coverage: Insurance policies come with "coverage territories." In other words, areas where your coverage is active. Business umbrella policies often broaden this coverage territory so you'll be protected while doing operations in areas where you wouldn't have been covered before. Business umbrella policies may also cover additional perils not included in your business owners policy.
Just like an umbrella is used to protect you against unexpected heavy rainfall, business umbrella policies exist to protect your business against unexpected downpours of heavy liability claims.
What Does New Jersey Business Umbrella Insurance Not Cover?
The thing is, business umbrella policies aren't standard. Each insurance company offers unique business umbrella coverage, though policies are often similar from carrier to carrier. That being said, if your business umbrella policy provides protection for a claim that your underlying business owners policy doesn't through its commercial general liability or commercial auto coverages, you're not off the hook from paying out of pocket entirely.
Business umbrella policies come with what's called a "self-insured retention," or the amount the policyholder must pay if the umbrella insurance provides coverage for a loss that the underlying business owners policy doesn't. So if your business owners policy doesn't cover an incident that your business umbrella policy does, you'll have to pay your self-insured retention amount, which is typically $10,000 on business policies, before the umbrella coverage pays the rest.
What Are the Benefits of New Jersey Business Umbrella Insurance?
Where your typical business owners policy comes up short, business umbrella policies are there to pick up the slack. Business umbrella policies come with several benefits for business owners, like:
Extending your business's liability coverage limits: Under your standard business owners policy, the two main coverage categories concerned with potential legal issues are commercial general liability and business/commercial auto. Built-in liability limits on both of these categories are typically $1 million, but business umbrella policies can add an extra $5 million or even $10 million on top of that.
Providing coverage for things business owners policies don't: While this isn't true 100% of the time, in many cases business umbrella policies list extra covered perils that your underlying policy doesn't.
Expanding your coverage territories: Beyond the standard coverage territories included in standard business owners policies, umbrella business policies often provide coverage in many additional areas of the globe.
Business umbrella policies essentially provide a generous amount of additional coverage on top of your existing coverage, hence their well-deserved name.
How Much Does Business Umbrella Insurance Cost in New Jersey?
Another draw of business umbrella policies is that they're quite inexpensive for the amount of coverage they provide. Since you're much less likely to need to dip into your business umbrella coverage than you are your business auto coverage, for example, insurance companies are able to offer policies at a much cheaper rate. For a business umbrella policy with a $5 million limit, annual premiums may be around only $2,500, which is almost insanely cheap.
Of course, costs will depend on the type of business buying the policy and the amount of coverage they want. A smaller business that buys only $1 million in business umbrella coverage might only pay $500 per year, while a much larger business that purchases $10 million in umbrella coverage might pay over $10,000 annually.
Why Work with a New Jersey Independent Insurance Agent?
In order to get the protection you need and deserve, you'll want to work with a trusted expert. And who could be better for the job than a local agent who shares your area code? Independent insurance agents act as your own personal insurance shoppers, offering you tons more options than one-policy companies. With just one call, they'll hook you up with multiple quotes.
New Jersey independent insurance agents are armed with knowledge on what coverage is needed in your area, and they'll get you set up with just enough of it — not too little, not too much. They'll handle all the heavy lifting, so you can rest assured you'll be set up with the right coverage at the right price.
They're not just there at the beginning either. If disaster strikes, your New Jersey agent will be there to help walk you through the claims process and make sure you're getting the benefits you're entitled to. Now that's thinking ahead.
www.iii.org
©

2022

, Consumer Agent Portal, LLC. All rights reserved.