What Does Business Interruption Insurance Cover in New Jersey?
February 23, 2021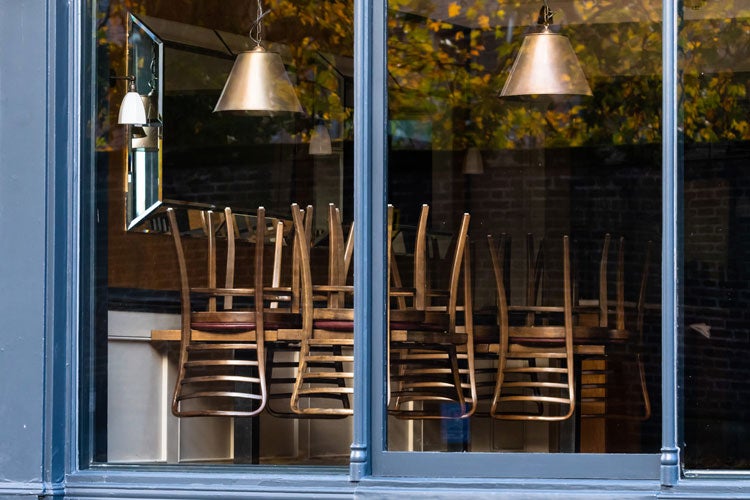 If your New Jersey business had to temporarily cease operations, would you be able to afford your monthly bills and payroll? Many businesses relay on the revenue coming in to pay these expenses, and ceasing operations for any amount of time is not ideal. That's why it's important to work with a New Jersey independent insurance agent to purchase business interruption insurance.
This business insurance policy is designed to protect your revenue and reimburse your business if you suffer from a temporary loss of income due to an accident or damage from a natural disaster. Here's a little more information about business interruption insurance.
What Is New Jersey Business Interruption Insurance?
In New Jersey, if your business has to temporarily close doors for some time and it results in a loss of income, business interruption insurance is the policy that will help pay for the financial losses you've endured.
There are nearly 885,000 small businesses in New Jersey. A number of events could cause your business to temporarily close its doors. Consider the damage your property would sustain if your business went through a fire, hail, windstorm, vandalism, or equipment damage. Now think about the income you would lose if you had to close your doors for two weeks or several months. Business interruption insurance is the best way to protect your revenue.
What Does Business Interruption Insurance Cover in New Jersey?
Business interruption insurance will typically cover any revenue that you would normally earn during a closure. The payout can be used to pay things like monthly bills and payroll, in addition to the following operating expenses.
Mortgage, rent or lease payments
Loan payments
Taxes
Relocation costs
Training costs for employees
What Doesn't Business Interruption Insurance Cover in New Jersey?
Business interruption policies vary by policy, so some will include different exclusions than others. There are some common exclusions that are seen across most business interruption policies, so it's important to note that you will most likely not receive coverage for lost income due to:
Flooding or earthquakes: Both of these events are covered under individual flood and earthquake policies that you purchase separately from your business and business interruption policy.
Closures that result from damaged power lines: If a tree falls on the power line outside your building and it turns off your electricity for three days, you will most likely not be able to make a business interruption claim with your insurance.
Broken glass or furniture: Reimbursement for these items is typically excluded from a business interruption policy.
Undocumented income: All expenses must be documented in order to be reimbursed for them, including payroll.
Utility expenses: Insurance companies will assume you are not utilizing your utilities if your business is not open.
Communicable diseases and pandemics: There are add on policies that cover this.
According to insurance expert Paul Martin, business interruption insurance is not required to purchase but it's important to consider what you can afford. "If you had to close your doors for three weeks, would you have enough money to pay your bills and employees? How about for a month? If at any point the answer becomes no, it's time to speak with your independent insurance agent about getting this coverage," says Martin.
How Does New Jersey Business Interruption Insurance Work?
If you run a hair salon and a blow dryer catches on fire and causes half of your salon to burn, you'll have to close your doors to make repairs. As soon as the event happens, you'll reach out to your New Jersey independent insurance agent and insurance company to file a business interruption claim.
Every policy has a specific time period where you are able to access your business interruption policy. This time period is referred to as a "period of restoration." This is important to know, as it will guide you in how many days you have to file a claim and how many days you'll receive income reimbursement for. The time frame will vary by policy, but in your policy terms, you'll be provided with a specific period of recovery.
When you file a business interruption claim you'll need to provide proof of your financial losses, your previous month's revenue, any payroll numbers, tax returns, and other profit and loss statements. The insurance company will review all of your finances and determine the amount of reimbursement that you'll receive.
Leading risks to businesses in the United States in 2020
According to businesses, business interruptions, including supply chain disruptions, were the second leading risk to businesses in the US in 2020.
What Are New Jersey Business Interruption Insurance Costs?
A variety of factors will impact the cost of your New Jersey business interruption insurance premiums. The most common factors that insurance companies consider include:
How many employees you have
The amount of coverage you need
What industry you're in
How much coverage you purchase
Martin recommends considering your business's risks of natural disasters when determining how much business interruption insurance to purchase. The most common natural disasters that citizens of New Jersey face are severe storms, tropical storms and hurricanes, floods, winter storms, wildfires, extreme heat, drought, landslides, and power outages.
What Is the Indemnity Period for Business Interruption Insurance in New Jersey?
The indemnity period is the amount of time that the insurance company is willing to pay for your financial losses. If you're planning on purchasing this policy, understanding the indemnity period is a crucial piece of the puzzle. If your contract with your insurance company says it will only pay for one week of losses and you receive damage that equates to a closure of three months, you'll be left spending your own money to cover the difference.
What Is New Jersey's Contingent Business Interruption Insurance?
A contingent business interruption policy works slightly differently from a traditional business interruption policy in that it provides coverage if your business loses income or has to cease operation as a result of a third party that plays a key part in your revenue. If a large part of your revenue comes from a supplier on the Gulf Coast and a hurricane wipes out their warehouse, it could result in the supplier being unable to meet their responsibilities to your business.
Contingent business interruption coverage can include suppliers, buyers, providers, and drivers. More businesses are benefiting from having this policy during COVID-19, as the pandemic has greatly impacted global supply chains and sales.
Why Work with an Independent Insurance Agent in New Jersey?
No business is immune to the possibility of having to close its doors. However, business interruption insurance may not be for everyone. A New Jersey independent insurance agent can help you determine if your business can benefit from this coverage and assist in helping you find a good policy.
If you find yourself needing to file a business interruption claim, your independent insurance agent will be there to help you through the process and make sure that you receive the reimbursement you are entitled to for your lost revenue.
https://crisisequipped.com/what-natural-disasters-occur-in-new-jersey/#:~:text=New%20Jersey's%20most%20common%20natural,earthquakes%2C%20tornadoes%2C%20and%20tsunamis.
iii.org
©

2022

, Consumer Agent Portal, LLC. All rights reserved.