New Jersey Convenience Store Insurance
April 23, 2021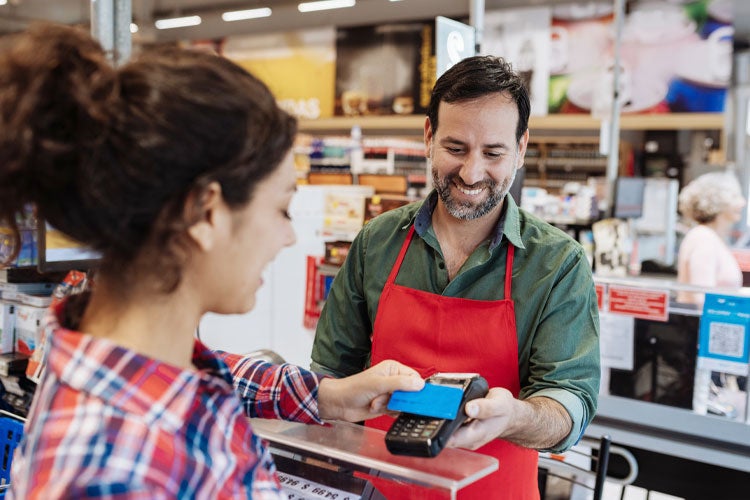 When you run a company, there are a lot of moving parts. As a business owner, it can be challenging to keep track of day-to-day tasks. New Jersey business insurance can help protect your convenience store against all the what-ifs.
A New Jersey independent insurance agent will have access to several carriers so that you have options. They can find policies that won't break the bank. Connect with a local adviser to get started in minutes.
What Is Convenience Store Insurance?
Your New Jersey convenience store insurance will have multiple policies. Standard coverage options will be available for every business. Check out some common coverage choices for convenience stores below:
General liability
Business inventory
Convenience Store Sales in the US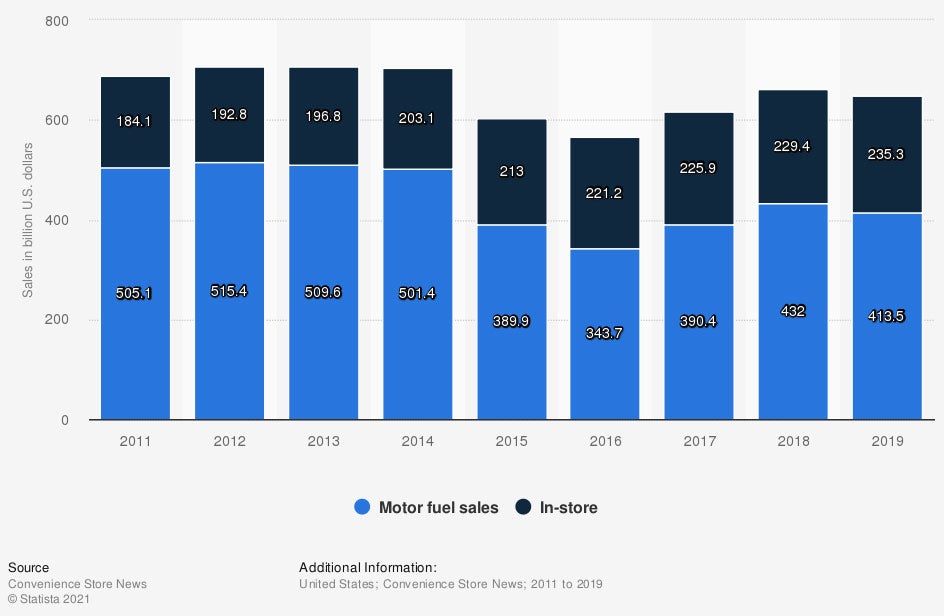 It's essential to know how well your industry does in the marketplace. A good measure is the gross annual sales in your area to determine how much coverage is necessary.
What Does Convenience Store Insurance Cover in New Jersey?
New Jersey has 884,049 small businesses in existence. Coverage will be based on each operation's specifics. Let's look at common convenience store coverages:
Coverage for bodily injury or property damage claims
Coverage for your business inventory such as merchandise
Coverage for business equipment that breaks down due to a covered loss
Coverage for employees who are injured or become ill on the job
Coverage for commercial vehicles used to operate the business
Coverage for disgruntled employees that sue due to discrimination or harassment
New Jersey convenience store insurance will typically come with protection against these perils automatically:
Fire
Natural disasters
Theft
Vandalism
Water damage (not from a direct flood loss)
How Much Is Convenience Store Insurance in New Jersey?
In New Jersey, $13,470,081,000 in commercial insurance claims were paid in 2019 alone. Carriers look at prior claims in the area and other personal risk factors to calculate your costs. Take a look at the factors that companies consider when quoting:
Loss history
Replacement cost values
Insurance score
Experience level
Location
Local crime rate
How Much Merchandise Is Covered with New Jersey Convenience Store Insurance?
Your merchandise will be covered under your New Jersey insurance policy. It will provide protection for things like theft, fire, vandalism, and other covered perils. Take a look at the nationwide property crime rates:
US property crime rates
Property can be covered a few different ways with your commercial policies. Your belongings will fall under business property, inland marine, inventory, or equipment coverage. These can be added either as a separate policy or part of a package, depending on the carrier offerings.
Will My New Jersey Location Impact My Rates?
Carriers look at how safe your convenience store location is when figuring premiums. What territory your business is in will have an impact on your insurance costs. Check out the following items that companies use when rating your New Jersey convenience store:
Crime rate
Past losses
Local weather
Building updates
How an Independent Insurance Agent Can Help in New Jersey
New Jersey convenience store insurance can be confusing when you're not a licensed professional. It's hard to know what coverage your business needs to be adequately protected. Without proper insurance many losses could create a financial burden, or even lead to closure.
Fortunately, a New Jersey independent insurance agent can help review your policies for accuracy. They work with multiple carriers so that you can have options on policy and premium. Connect with a local expert on TrustedChoice for coverage details.
Graphic #1: https://www.statista.com/topics/3869/convenience-stores-in-the-us/
Graphic #2: https://www.statista.com/statistics/191237/reported-property-crime-rate-in-the-us-since-1990/
http://www.city-data.com/city/New-Jersey.html
©

2023

, Consumer Agent Portal, LLC. All rights reserved.