Top 5 Overlooked Commercial Insurance Coverages
July 12, 2022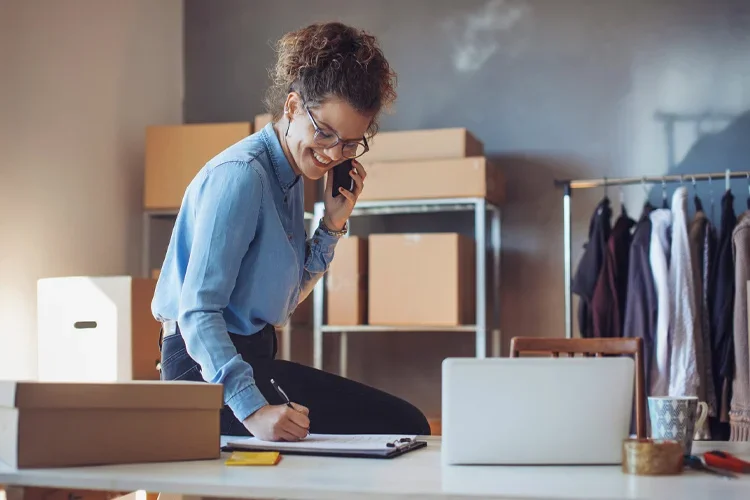 Is Your New Jersey Business Covered?
Most business executives are familiar with commercial liability, workers compensation, and commercial building insurance. These basic business insurance policies, however, may leave gaps or inadequacies in your New Jersey company's coverage. Insufficient insurance can expose your business to serious losses, and could also jeopardize your future financial security. That's why it's a good idea to regularly review your existing coverage with a Trusted Choice independent agent. They help individual and commercial clients understand their risks and available insurance protections everyday.
The following are five commonly overlooked coverages every New Jersey business owner should understand; some of which can be added as riders to existing policies. Talk to your agent to find and compare options from multiple carriers.
Contingent Interruption
While basic business interruption (BI) coverage helps your business recover revenue lost due to a direct physical loss or property damage, Contingent Business Interruption (CBI) covers revenue lost due to a third-party supplier or distributor shutdown when that shutdown directly impacts your ability to produce product or provide services. CBI coverage can help pay for continuing and ongoing expenses such as payroll, rent, and other bills that keep coming even though revenue has been disrupted.
Professional Liability
Sometimes called errors and omissions insurance (E&O insurance) or indemnity insurance, professional liability insurance protects your business if you are sued for negligence. General liability insurance, on the other hand, excludes negligence claims from coverage—even if you aren't actually at fault. A professional liability policy covers alleged or actual negligence, defense costs, personal injury claims, and even claims about services you provided in the past. If your business provides a professional service, or offers advice, you should consider this often overlooked coverage.
Commercial Umbrella
Commercial umbrella insurance kicks in when your general liability and/or commercial automobile insurance reaches its coverage limits. This extra layer of liability protection complements your current coverage, effectively raising existing limits, so you can rest assured that you'll be able to stay afloat if faced with a lawsuit. Umbrella coverage includes personal injury and property damage, copyright infringement, liquor law liability, reputational harm, employer liability, and commercial vehicle liability claims.
Pollution
Pollution liability coverage is not usually included in general commercial liability policies and must be purchased separately. It covers costs related to pollution clean-up, as well as liability claims for pollution-related injuries, illnesses or deaths. These claims may be more common than you think. They can be filed by state and local governments, other businesses, landlords and people who live near your business. Any business that uses chemicals, such as a hair salon, auto mechanic or dry-cleaner, can face a pollution lawsuit.
Employment Practices Liability Insurance (EPLI)
Employee-related lawsuits can be very expensive for a business, with the cost of settling an employment claim out of court averaging $75,000. Employment Practices Liability Insurance (EPLI) covers New Jersey employers if they are sued by employees for discrimination, harassment, retaliation or wrongful termination. These types of claims are not covered by general liability insurance, but EPLI covers the costs associated with defending your business against employee-related claims in court, including court fees, lawyer fees, administrative costs, settlements, and judgment costs.
Commercial Insurance Expertise
The five coverages listed here are just some of the ways insurance can help your company navigate risks. Not all policies are the same, though, and what's good for one may not be right for another. For commercial insurance, the coverage you need will depend on your business' unique situation. Understanding your insurance options may be the most important step you take to protect yourself and your company. A Trusted Choice independent insurance agent can help you evaluate the options, compare quotes from multiple carriers, and file claims.
Why Work with a New Jersey Trusted Choice Independent Insurance Agent?
In order to get the protection you need and deserve, you'll want to work with a trusted expert. And who could be better for the job than a local agent who shares your zip code? New Jersey Trusted Choice independent insurance agents are armed with the knowledge of what coverage is needed in your area, and take the time to learn exactly how much coverage is necessary for your individual needs. Trusted Choice agents act as your own personal insurance shoppers, offering you more options than one-policy companies. With just one call, they'll start gathering multiple quotes for you to review so you can be sure you get the right coverage at the right price.
And, because they're your dedicated agent, they're not just there at the beginning, but there to help walk you through the claims process and make sure you're getting the benefits you're entitled to should an event occur.
©

2023

, Consumer Agent Portal, LLC. All rights reserved.