Why EPLI Coverage is Good Company for Your Smart NJ Business
March 17, 2020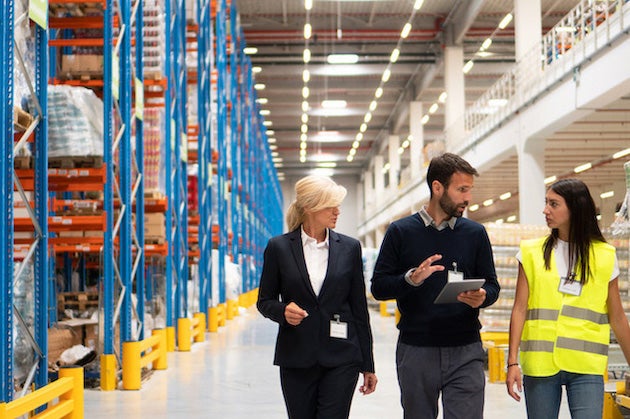 The ongoing COVID-19 pandemic and its resultant economic downturn have served to rewrite the book on the ways in which business is done in America today. It is understandably the biggest event to impact the working life of America in years — but perhaps overshadowed by the nationwide public health emergency is another ever-evolving trend that has had a profound effect on businesses big and small. That is, the increasing need for EPLI coverage — insuring businesses against employment practices liability.
Spurred into being by a series of federal legislative acts; brought into the spotlight by several high-profile cases — and exacerbated by the prospect of long-term job insecurity currently faced by millions of people in the workforce — employment practices claims have become far more frequent in recent decades. If you're a new business owner, it might surprise you to learn that employment-related claims are actually more common than property-based general liability claims — and that nearly half of all employment claims are filed against small businesses.
"The process of litigating a major claim can cost your business…win or lose."
From discrimination, wrongful termination and sexual harassment suits, to charges of wrongful discipline or emotional distress, employment practices claims have made headlines when filed against major corporations, several of whom have agreed to settle for more than $100 million in some well-publicized examples. But with legal fees having headed into six-figures territory in such high-profile cases — and with settlements or jury awards establishing records all their own — a protracted employment-related litigation has the potential to strike a lethal blow to all but the biggest companies.
According to Trusted Choice independent insurance agent Kristin Ryan, "the process of litigating a major claim can cost your business…win or lose. Small businesses are especially vulnerable because they don't maintain a legal department, or often even a written policy," says the partner in the Totowa, NJ-based agency Hanson & Ryan Inc. "If your business has employees, then your business needs EPLI."
Why is Employment Practices Liability Insurance more necessary than ever?
The passage of Title VII of the Civil Rights Act of 1964 heralded a long-overdue era of federally mandated protections for American workers — an event that presaged the introduction of such additional bills as the Americans with Disabilities Act (ADA), the Age Discrimination in Employment Act (ADEA), the Family and Medical Leave Act, and others. A significant amendment to Title VII was put through in 1991, which gave claimants in anti-discrimination cases the right to a jury trial — and while the legislation served to right many an injustice to those who had faced hostile/ unsafe workplace environments (as well as unfair obstacles to being hired, promoted, or kept on as an employee), equally as many employers felt unfairly squeezed by skyrocketing legal costs, and substantial claimant awards by sympathetic juries.
As Kristin Ryan observes, "Damages in many of these cases go beyond compensation for lost wages, and have included punitive awards…this is one reason why carrying EPL insurance is important."
For a business owner, Employment Practices Liability Insurance offers broad-based protection against the most commonly encountered employee claims — a grouping that includes discrimination (on basis of race, gender, sexual orientation, religion and other factors), sexual harassment, wrongful termination or demotion, and personal injury related to unsafe workplace conditions or practices. It also protects against claims based on wage violations (such as unpaid overtime), mismanagement of benefit plans, or emotional distress — and employers should be aware that the list of valid grounds for claims extends to non-hires as well, through "third party claims" and such categories as "failure to employ" and "deprivation of career opportunity."
Will Workers Compensation Cover Employment Practices Liability?
While Worker's Compensation insurance remains a crucial component of an insurance policy for any business with employees, it does not cover employment practices liability, which is among the main reasons why an EPLI plan is a must for companies of any size. With the overall cost of the average employment practices lawsuit — a tally that encompasses legal fees and claimant awards or out-of-court settlements — approaching a quarter of a million dollars in many cases, the potentially catastrophic cost of navigating litigation is of paramount importance when considering a policy that's crafted to the needs of your enterprise.
EPLI coverage: the Who and What of What Is and Is Not
With policy limits as high as $1 million, an Employment Practices Liability Insurance plan is specifically designed to address the costs of an employer's legal defense and any negotiated settlement of EPL-related claims. While some commercial insurance plans feature Directors and Officers (D&O) policies that cover employee claims to a limited extent, such protections do not extend to the corporation as a whole, or to its other (non-executive) employees. Claims based on violations of regulations under such federal laws and agencies as the Fair Labor Standards Act (FLSA) and the Occupational Safety and Health Administration (OSHA) are generally not classified as employment practices cases — and your independent insurance agent can discuss with you any state or local laws and ordinances that may affect your business's exposure to EPL claims.
Another consideration is the vulnerability of your business to third party EPL claims — in other words, claims of discrimination and harassment brought by non-employees (customers, clients, vendors). While such contingencies are not generally covered under standard EPLI policies, they are a definite consideration for businesses with regular public interaction (retail stores, bars/ restaurants, recreational and financial institutions) — and insurers now offer third party liability coverage endorsements, available for an additional premium (usually 10 to 20 percent of the basic EPLI policy cost).
Let's work...toward a more people-friendly workplace.
As Kristin Ryan points out, "Businesses are much more likely to face an employee lawsuit than experience a fire or major theft...so EPLI a necessity."
While an ELPI policy is an extremely important preparatory measure toward those instances when employee-employer disputes head to court, the best strategies are those that help you stay out of court. Even if your business is one that's too small to have a Human Resources director, it benefits everyone on staff to have clearly stated and delineated guidelines on workplace rules and conduct (particularly as regards the issue of sexual harassment) — including, whenever possible, an employee handbook, posters, or emails sent to each member of the staff.
Employers should ensure that those rules are applied with fairness and consistency to all employees; whether full-time or part-time, on-premises or remote. It pays as well to get up to date on Equal Employment Opportunity laws and regulations regarding fair hiring practices, to share any updated information with your employees, and to document any and all workplace complaints and disciplinary actions.
Your Trusted Choice independent insurance agent can work with multiple insurers to help you develop a strategy that preemptively addresses the most serious employment practices liability issues in the workplace. Ask about the benefits of a stand-alone liability policy as compared to coverage as a component of business insurance package — and let us help you design EPLI coverage that fits your business and budget.
©

2023

, Consumer Agent Portal, LLC. All rights reserved.