New Jersey Pharmacy Insurance
May 5, 2021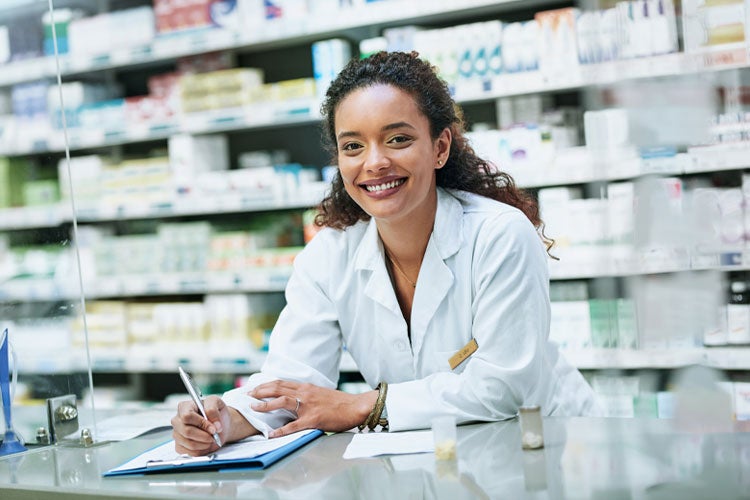 When running a pharmacy, there are numerous risks that must be anticipated on a daily basis. From giving customers the incorrect prescription to accidental fires, there are so many things that could wrong. That's why having the right pharmacy insurance is crucial.
Fortunately a New Jersey independent insurance agent can help you find the best pharmacy insurance for your needs. Better yet, they'll get you set up with all the coverage you need, long before you need to file a claim. But first, here's a deep dive into this critical coverage.
What Is Pharmacy Insurance?
Pharmacy insurance is a special type of New Jersey business insurance designed to protect the owners of pharmacies and prescription drugstores. The basic coverages are provided in a business owners policy, which then gets topped off with additional coverages specific to the pharmacy's needs.
A New Jersey independent insurance agent can help ensure that your pharmacy or drugstore gets equipped with each type of coverage it requires to succeed.
What Does Pharmacy Insurance Cover in New Jersey?
While retail store insurance policies can vary greatly depending on the business, there are several basic coverages that apply to most packages. Some of the most common coverages included in retail store insurance are:
Druggist liability insurance: A special form of professional liability coverage tailored to pharmacists. If a prescription is filled incorrectly, it can result in an expensive lawsuit, which your pharmacy needs to be prepared for.
Property insurance: Protects against damage or destruction of your pharmacy's building and its contents (e.g., furniture, carpeting, electronics, etc.) after a covered disaster like a fire, hailstorm, etc.
Equipment breakdown insurance: Protects against damage to major appliances from power outages, etc. Since many medications need to be refrigerated, this coverage can be a crucial add-on to pharmacy insurance.
Workers' compensation: Protects your employees if they become ill, get injured, or die due to work-related activities. Coverage is mandatory for most businesses in New Jersey.
Umbrella insurance: Reimburses for excess liability charges that extend past your built-in business insurance liability limits. Up to $100 million in this coverage may be added.
Spoilage insurance: Compensates for medications that need to be refrigerated if a long power outage spoils them.
A New Jersey independent insurance agent can further explain the basic coverages required by pharmacies.
What Doesn't Pharmacy Insurance Cover in New Jersey?
Pharmacy insurance comes with exclusions just like any other form of coverage out there. Some common exclusions under pharmacy insurance in New Jersey are:
Nuclear reaction and war
Temperature changes or pollution
Missing inventory and routine maintenance
Robbery
Dishonest acts by staff
Earthquake or flood damage
Your New Jersey independent insurance agent can help you find a flood insurance policy for your pharmacy business to guard against natural water damage.
Pharmacy Business Stats
When shopping for coverage for your pharmacy business, it's helpful to know how the industry is performing overall. Check out some recent stats for pharmacies and drug stores in the US below.
Monthly retail sales of pharmacies and drug stores in the United States from 2017 to 2020 (in million US dollars)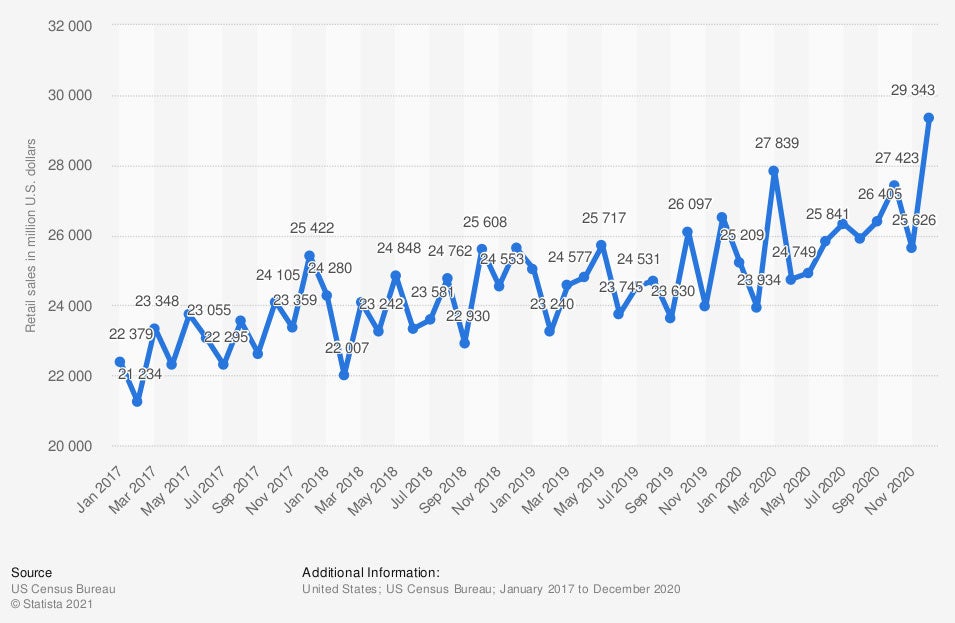 Monthly sales for pharmacies and drug stores in the US have increased in the past few years. In March 2017, monthly sales for the industry totaled $22.379 billion. As of December 2020, sales had grown to $29.343 billion.
A New Jersey independent insurance agent can further explain the importance of having the right protection in the growing pharmacy and drug store industry.
Where Can I Buy Pharmacy Insurance?
Pharmacy insurance is offered by many insurance companies. Here is just a handful of top picks for pharmacy business insurance carriers in New Jersey.
Hiscox
The Hartford
State Farm
Allstate
Aetna
A New Jersey independent insurance agent can help you select the right pharmacy insurance carrier for your business's needs.
How Much Does Pharmacy Insurance Cost in New Jersey?
According to insurance expert Jeffery Green, the cost of your pharmacy insurance policy will depend on several factors, like:
The size of your pharmacy
The value of your inventory
How many employees your pharmacy has
The age of your pharmacy's construction
The amount of business you do annually
Your pharmacy's specific location
A New Jersey independent insurance agent can help determine the cost of a pharmacy insurance policy in your area, and also scout out any discounts you may qualify for on coverage.
Here's How a New Jersey Independent Insurance Agent Can Help
When it comes to protecting pharmacies against liability risks, property damage, and all other disasters, no one's better equipped to help than an independent insurance agent.
New Jersey independent insurance agents search through multiple carriers to find providers who specialize in pharmacy business insurance, deliver quotes from several sources, and help you walk through them all to find the best blend of coverage and cost.
chart - https://www.statista.com/statistics/1107615/us-retail-pharmacies-and-drug-stores-sales-on-a-monthly-basis/
https://www.iii.org/article/understanding-business-owners-policies-bops
irmi.com - druggist liability ins
©

2022

, Consumer Agent Portal, LLC. All rights reserved.