How to Find Home Business Insurance in New Jersey
June 4, 2021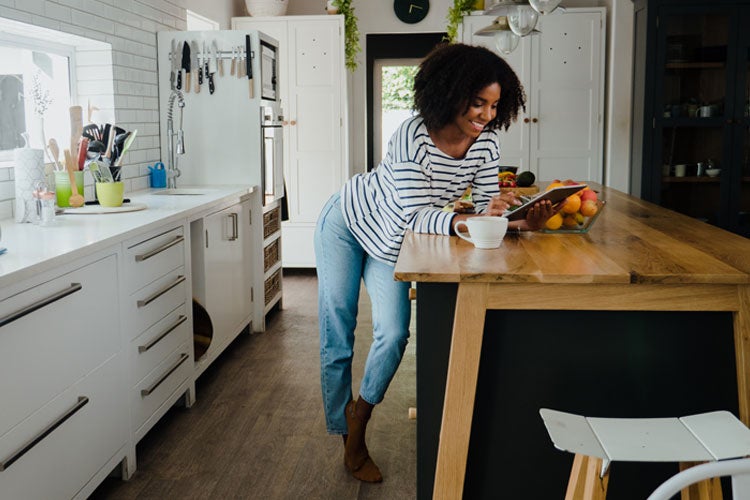 More and more people are working from home, making it even easier to get stuff done. If you run your operation from your residence, there's a price for convenience. New Jersey commercial insurance will have protection for your home business.
A New Jersey independent insurance agent can even help you find coverage that fits your budget. They'll do the shopping for you at zero cost to your company. Connect with a local expert to get started today.
What Is Home-Based Business Insurance?
Home-based business insurance in New Jersey can come in a couple of different forms. Regardless of exactly how your coverage is written, you'll want to consider the standard policies below:
Top benefits of working from home in the US in 2020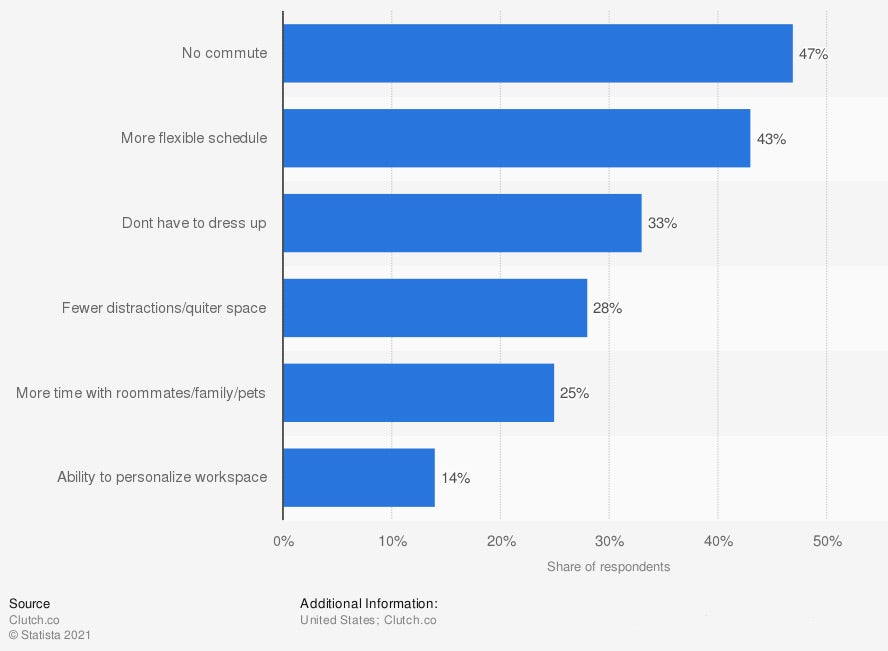 While working from home is becoming the new normal, operating a business out of your home is a different story. It's critical to understand how coverage works.
What Does Home Business Insurance Cover in New Jersey?
When it comes to your home-based business, you can obtain coverage in one of two ways. Check out some options below for your New Jersey business:
Homeowners policy coverage: If you simply do desk work from your home office and don't have any business property or any other risk exposures, then you may be able to extend coverage from your homeowners policy. This coverage will only give you your current liability limit, and that's pretty much it.
Separate business policy coverage: If you have a more robust business with equipment, inventory, business property, and more, you'll need separate business insurance. These policies may need to come from your same home insurance carrier, depending on their guidelines. The policies can include general liability, commercial auto, business property, equipment breakdown, professional liability, and more.
Office furniture sales increase in the US during the coronavirus pandemic in 2020, by category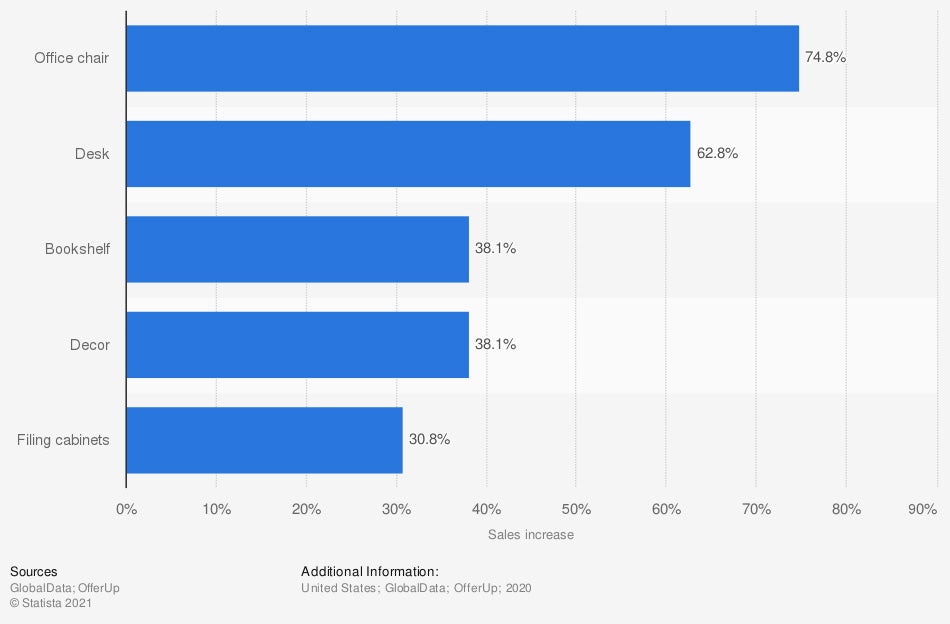 When you're working from home, you'll need the right furniture to set up shop. Office furniture should be insured under the property portion of your policy.
What Doesn't Home Business Insurance Cover in New Jersey?
There are several policy options when you own a home-based business. Some of them are just plain excluded, and others can be added in for an additional premium. Typical policies will not include the following coverages without adding them individually:
Inventory: If you have business inventory, your policy will not provide coverage for its replacement or repair. You will need a business property policy that endorses this protection.
Business equipment breakdown: Equipment breakdown due to a power outage or more will not be covered under your home or standard business policies without manually adding it beforehand.
Customers on premises: If you have customers showing up at your house to pick up an item or come inside for business purposes, your policy could exclude this. Most homeowners policies will prohibit this risk. Some business policies may pick up this exposure depending on what's involved.
Commercial auto: If you use your vehicle to run your business, you may need a commercial auto policy. This is separate insurance that will need to be quoted and is not automatically included.
Professional liability: If you offer professional services like accounting, you'll need to have your own professional liability coverage for any poor advice or negligence that could occur. Your standard business insurance policies will not provide coverage for this type of lawsuit.
Do Home-Based Businesses Need Insurance in New Jersey?
In New Jersey, $13,470,081,000 in commercial insurance claims were paid in 2019 alone. All operations, whatever their size, will need coverage for potential exposures. Not all businesses are created equal, and each will need policies specific to their individual risk factors.
How Much Does Home-Based Business Insurance Cost in New Jersey?
Your New Jersey homeowners insurance costs will vary, but an average premium is $1,192 annually. If you're insuring your business under your home policy, then you'll usually need to add coverage for an additional $200 to $1,000.
If separate commercial insurance policies are necessary, minimum premiums typically start at $500 and go up. Of course, costs depend on the overall business risk, industry, local factors, and more.
How to Connect with a New Jersey Independent Agent
New Jersey home business insurance can be tricky if you're not sure where to start. With all the policies on the market, it can be challenging to know exactly what your operation needs. Fortunately, a trusted adviser can help for free.
A New Jersey independent insurance agent does the shopping for you through their network of carriers, all at no cost. This gives your business options on policy and price. Get connected with a local expert on TrustedChoice.com and save on coverage in minutes.
https://www.statista.com/statistics/1123005/top-benefits-of-working-remotely-in-the-us/
https://www.statista.com/statistics/1229454/united-states-office-furniture-sales-increase/
http://www.city-data.com/city/New-Jersey.html
©

2022

, Consumer Agent Portal, LLC. All rights reserved.