What Does Property Insurance Cover in New Jersey?
June 4, 2021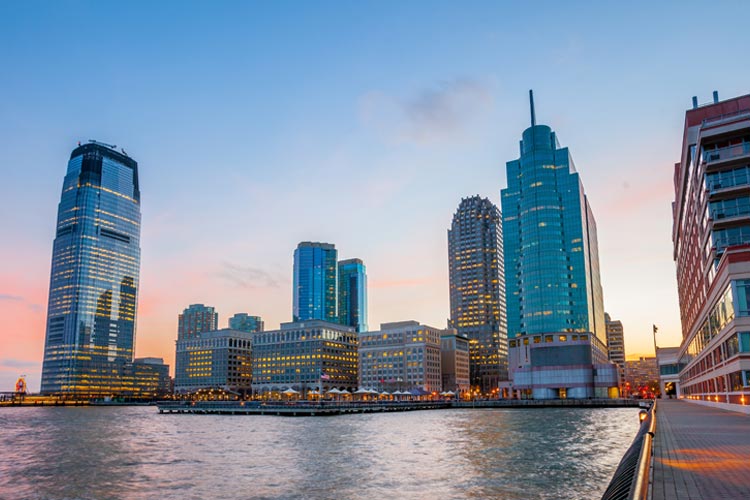 No matter how strong your business is from an operations standpoint, if something happens to your property, things could easily come crashing to a halt. From your physical office space to inventory and equipment, it's important to keep all aspects of your business's property protected. Working with a New Jersey independent insurance agent is the best way to get your business insurance set up with the right commercial property insurance coverage for you.
What Is Property Insurance?
No matter where your business is based, commercial property insurance is essentially an agreement between the business and an insurance company in which the insurer agrees to cover financial losses relating to the business's property. Of course, only specific perils stated in the policy will be covered by the insurance company.
Commercial property insurance, also called buildings insurance, is set up to help businesses recover from property damage or destruction that could otherwise lead to huge financial setbacks or ruin. Property insurance policies reimburse business owners for the value of many different components of the business's property including the actual structure, offsite buildings, equipment and inventory, and even lost or damaged customer property.
What Does Property Insurance Cover in New Jersey?
Property insurance is set up to protect business owners against potential threats to business property. This goes for businesses anywhere in the country including New Jersey. The more risks involved in your specific business, the more coverage you'll need. The following business components are often covered in typical New Jersey commercial property insurance policies:
The office building itself
Building additions still under construction
Office furnishings
Permanently installed fixtures
Outdoor fixtures
Inventory
Raw materials
Machinery
Computers
Appliances
Customers' property
Other items needed for business operations
Commonly covered perils under New Jersey property insurance include:
Fire
Theft
Vandalism
Building collapse
Sinkhole collapse
Automatic sprinkler leakage
Lightning
Volcanic action
Most explosions
Windstorms/hail
Accidental fire and resulting smoke damage
Aircraft/vehicle damage (if operated by a third party)
Riot/civil commotion
Certain types of water/other liquid damage
When purchasing your commercial property policy, you'll have the option to either purchase insurance to cover the full replacement cost of damaged/destroyed items, or the item's actual value after depreciation is factored in. Full replacement coverage, perhaps unsurprisingly, tends to be more expensive.
What Does Property Insurance Not Cover in New Jersey?
Though commercial property insurance covers a lot of components for businesses, it doesn't cover absolutely everything. The following are examples of commonly excluded perils under standard New Jersey property insurance policies:
Employee dishonesty
Breakdown of appliances such as steam boilers
General wear and tear of equipment, etc.
Routine maintenance fees
Flood damage
Earthquake damage
Nuclear reaction and war
Power failure (unless it causes damage to computer systems)
Robbery
Pollution
Temperature/humidity changes
Inexplicably lost inventory
If your business's property is damaged or destroyed due to one of the above listed perils, your standard commercial property insurance policy likely won't cover it. Of course there are always exceptions to this rule. You can also work with your New Jersey independent insurance agent to purchase additional coverage if you have specific concerns about non-covered perils.
What Are the Benefits of Property Insurance in NJ?
Property insurance protects businesses beyond just reimbursing for physical damage to buildings and equipment. Depending on your specific policy, property insurance may even cover things like the removal of debris after a destructive event such as a fire. But aside from the obvious, there are four major benefits to having property insurance:
Protection against legal trouble: A costly and damaging event like a fire could send a business into the red without the proper coverage. If the business was unable to pay off their loans, venders, or employees, they could face serious legal consequences. Property insurance helps prevent these ugly matters from surfacing.
Protection against a damaged reputation: Often times, huge incidents affecting businesses end up in the media. When it comes to customers' personal property getting lost, damaged or destroyed, word about their upset could spread quickly and even turn from gossip into media coverage. Having the right property insurance can help prevent your business's reputation from going up in flames.
Protection against spoilage: If your business's inventory includes food or other perishables, all it takes is one long power outage to ruin an entire crop or batch. Property insurance coverage can help the business get back on its feet and recover from lost goods.
Protection against bankruptcy: Imagine a severe storm or other terrible incident like an airplane crash that literally wipes out your business's entire building. Without the right insurance, the business owner could easily be forced into bankruptcy. Property insurance helps businesses stay open, stay afloat, or rebuild following massive destruction.
Your New Jersey independent insurance agent can help you review your property insurance policy to answer any remaining questions about your coverage. They'll also be able to help you figure out whether you've got enough coverage, or if you should purchase more.
How Much Does Property Insurance Cost In New Jersey?
It depends on the type of business as well as a few other things like your exact location. Businesses located right along the Jersey Shore, for example, will pay more for property insurance due to the risk of weather-related perils. Huge businesses in risky areas might pay up into the millions annually for coverage, while smaller businesses located further inland or in small towns might only pay a few hundred dollars per year.
Why Work with a New Jersey Independent Insurance Agent?
In order to get the protection you need and deserve, you'll want to work with a trusted expert And who could be better for the job than a local agent who shares your area code? Independent insurance agents act as your own personal insurance shoppers, offering you tons more options than one-policy companies. With just one call, they'll hook you up with multiple quotes.
New Jersey independent insurance agents are armed with knowledge on what coverage is needed in your area, and they'll get you set up with just enough of it — not too little, not too much. They'll handle all the heavy lifting so you can rest assured you'll be set up with the right coverage at the right price.
They're not just there at the beginning, either. If disaster strikes, your New Jersey agent will be there to help walk you through the claims process and make sure you're getting the benefits you're entitled to. Now that's thinking ahead.
www.iii.org
©

2023

, Consumer Agent Portal, LLC. All rights reserved.