How Artificial Intelligence and Machine Learning Affect Insurance
July 12, 2022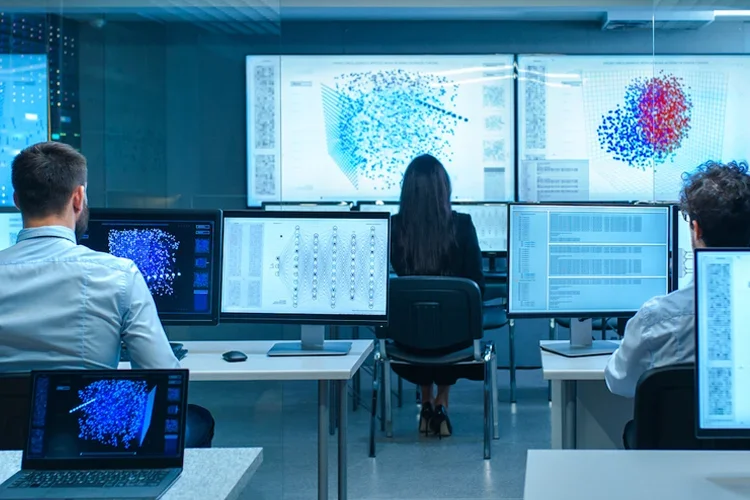 And Why It Matters
In New Jersey homes and businesses, artificial intelligence (AI) and machine learning (ML) are becoming more and more ubiquitous every year. You may not even realize all the AI and ML technology you come across each day.
Artificial intelligence and machine learning examples can include:
Interactive map/directions apps that predict traffic changes and adjust routes
Self-driving cars
Personalized recommendations on shopping or entertainment platforms
Package delivery drones
Cleaning robots
Voice-controlled devices that control lights, set burglar alarms, open/close doors, etc.
Face locks on phones or other devices
Conversational chat bots
And more
These technologies help businesses thrive and add convenience to our busy lives. However, AI and ML can also present additional perils to work and home life. It is essential to take measures that mitigate risk, and to have the right insurance protection in case AI/ML leads to loss or injury. Cyber insurance may cover some situations arising from AI/ML failure, but not all. Talk to an independent insurance agent to discuss options for the right level of cyber coverage or adding a separate AI/ML policy.
What Can Go Wrong with Artificial Intelligence and Machine Learning?
AI and ML innovations have created exciting new products and systems, and are expected to continue expanding into more of our business and personal lives. Unfortunately, damage controls and security measures have largely fallen behind the latest technology. Meanwhile, system failures can lead to disaster, whether the failure is caused maliciously by cybercriminals, or unintentionally without a deliberate effort to create harm.
Risk reduction related to AI and ML is an ever-evolving area of research. Experts are still learning about the potential harm that might be caused by failed artificial intelligence or defective machine learning, as well as where fault lies in the event of system failure.
The very nature of AI is to build increasing interconnectivity. As a result, a single system failure could have a ripple effect, producing large-scale disruptions and losses. Critical infrastructures in the public and private sectors have become more vulnerable with the introduction of AI and ML. Whether the failure is due to an intentional attack or an error in coding, the consequences can be significant and might include:
Data breaches
Ransomware attacks
Bodily injuries
Brand damage
IT outages
Property damage
Business interruptions
While cyber safety and other preventive measures can mitigate these risks, attackers need only one single weakness to breach your personal or business IT. This makes it necessary to not only prevent potential attacks, but also to plan in the event that an attack happens despite your best efforts.
Cyber Insurance for AI and ML Related Damage
One type of coverage for loss related to artificial intelligence and machine learning failure is business cyber insurance or personal cyber insurance. While some scenarios are likely to be covered by a cyber policy, others may not be. It is vitally important to understand the coverage you need and the type of policy that fits those needs. In some cases, a cyber insurance policy will suffice, while others may require additional coverage specifically addressing AI and ML risks.
Data leaks resulting in intellectual property loss or brand damage may be covered by cyber insurance. Bodily harm from an AI-operated vehicle accident or brand damage due to a chat bot communicating "off-brand" messages probably won't be covered by a cyber policy. As new technology evolves, risks will change, and so will your insurance options. For expert guidance navigating AI/ML and cyber coverage, talk to an independent agent.
Why Work with a New Jersey Independent Insurance Agent?
In order to get the protection you need and deserve, you'll want to work with a trusted expert. And who could be better for the job than a local agent who shares your zip code? New Jersey independent insurance agents are armed with knowledge about what coverage is needed in your area, and take the time to learn exactly how much coverage is necessary for your individual needs.
These agents act as your own personal insurance shoppers, offering you more options than one-policy companies. With just one call, they'll start gathering multiple quotes for you to review so you can be sure you get the right coverage at the right price.
And, because they're your dedicated agent, they're not just there at the beginning. They're also there to help walk you through the claims process and make sure you're getting the benefits you're entitled to should an event occur.
©

2023

, Consumer Agent Portal, LLC. All rights reserved.