How to Insure Your Grocery Store In New Jersey
June 4, 2021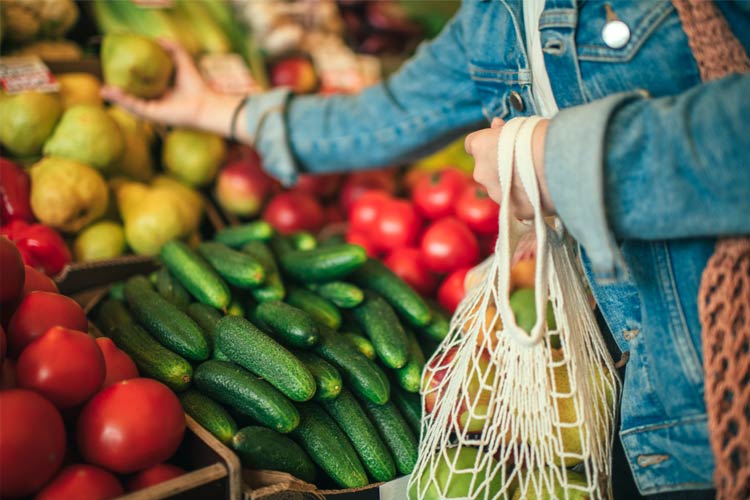 Whether you're opening a grocery store in New Jersey or anywhere else, it's crucial to protect your business with the proper coverage. Grocery stores face all the typical risks associated with any business, but also come with their own special set of perils thanks to the high volume of food available to the public. That's why it's very important for New Jersey grocery store owners to start out by equipping their business with the right grocery store insurance coverage.
What Is Grocery Store Insurance?
Similar to all other areas of the country, New Jersey grocery store insurance is essentially a special type of New Jersey business insurance customized to protect owners of grocery stores. The agreement between the insurance company and the grocery store states that the insurer will cover financial losses that befall the grocery business. Of course, only specific perils stated in the policy will be covered by the insurance company.
How to Insure Your New Jersey Grocery Store
Thing is, one insurance policy won't work for every type of grocery store or each specific grocery business owner. You'll work together with your New Jersey independent insurance agent to assemble a package of different coverage types to protect yourself and your grocery store against risks that are unique to you. Grocery store insurance is designed to keep your business afloat following a huge disaster such as property destruction or a lawsuit.
Your independent insurance agent will help identify the right types of coverage for you as they learn more about your specific grocery store and its operations. Since grocery store insurance is so customizable, you'll be able to work together to build a policy that fits not only your business's needs but also the needs of your bank account.
What Does Grocery Store Insurance Cover in New Jersey?
Grocery store insurance is set up to protect business owners, including grocery store owners in New Jersey, against potential threats. Your policy will include the basics of business insurance coverage, with several coverages tailored specifically to your grocery store added on. The more risks involved in your unique business, the more coverage you'll need. But here are a handful of commonly selected coverages in grocery store insurance packages to start off.
Your New Jersey grocery store insurance package can be assembled from a combination of the following coverages:
General liability: This coverage protects you against property damage or injury claims made by a third party.
Workers' compensation: If your employees become ill, get injured, or die from a work-related incident, this aspect of the insurance will cover the financial ramifications. Coverage is mandatory in New Jersey.
Property Insurance: Covers loss of or damage to your physical property including your grocery store's building and often the inventory inside it. Protected mishaps include fires, storms, and more.
Commercial/business auto: Provides protection for any company vehicles against things like theft, vandalism, and damage from natural disasters. If your grocery store makes home deliveries, for example, you need this coverage.
Business income: A part of property insurance, this aspect covers the financial loss suffered while a business is closed due to fire damage or other disasters.
Signage coverage: Often times, a grocery store's signage is expensive to either install or replace. Since signs live outside of the grocery store's building, they're vulnerable to the elements of nature as well as thieves/vandals. This coverage provides reimbursement in the event you need to repair/replace your signage due to a covered peril.
Disability insurance: Businesses in New Jersey are required by law to purchase this coverage for their employees to protect them in the event they become disabled due to workplace conditions or operations.
Unemployment insurance: If your grocery store has employees (which it almost certainly does), as soon as you, the owner, start officially paying state taxes, your business will automatically be buying mandatory New Jersey unemployment insurance.
Product liability: If your grocery store sells a product or service that ends up causing injury, illness, or property damage to your customers, you could get slapped with a lawsuit. This coverage protects you against the legal ramifications of offering faulty products to the public.
Utility interruption: In the event of an extended power outage or other catastrophe, your grocery store's operations may be slowed or even suspended. This coverage provides compensation for lost income during these periods as well as for damage caused to your property by the covered catastrophe.
Cyber liability: In the event your grocery store's computer system is compromised, sensitive or personal data may be stolen and even sold to third parties. This can include things like credit card numbers or personal employee records. Aside from having to pay to clean up your network's security, your grocery store could also face a lawsuit. Coverage protects against financial and legal ramifications following a cyberattack.
Liquor liability: Though New Jersey state laws prevent most grocery stores from selling alcohol, in the event this doesn't apply to you, you'll need to purchase liquor liability coverage. Your store might be held liable for damages or injuries caused by a customer who became intoxicated from liquor purchased at your store. In such a case, coverage would reimburse your business for the legal and financial ramifications.
Boiler & machinery coverage: Grocery stores often rely on special appliances to maintain operations. This coverage is designed to cover losses in the event heating/cooling units or other specialized equipment such as electric deli slicers break down. Coverage may provide reimbursement for repair/replacement of the appliance or even rental equipment needed while awaiting repairs.
Spoilage coverage: Often included under boiler & machinery insurance, this coverage reimburses losses due to spoiled food or other perishable items due to a covered peril. This coverage is especially important for grocery stores.
Premises liability: Common customer injuries in grocery stores are slips and falls. This coverage protects against costs associated with third-party injuries and property damage sustained on your business premises, or in other words, within or around your grocery store.
Advertising injury liability: Covers any copyright or trademark infringement by your grocery store's advertisements, as well as legal claims of libel or slander against your business by a third party.
Your grocery store insurance package will be assembled by selecting the coverages that work for your unique business from a big list of available options. Coverage applies to everything from lost business revenue to potential legal/court fees and beyond.
What Does Grocery Store Insurance Not Cover in New Jersey?
Though grocery store insurance covers a lot of components for grocery store businesses, it unfortunately doesn't cover anything and everything under the sun. The following are examples of commonly excluded perils under New Jersey grocery store insurance policies:
Employee dishonesty
General wear and tear of equipment, etc.
Routine maintenance fees
Earthquake damage
Nuclear reaction and war
Robbery
Pollution
Temperature/humidity changes
Inexplicably lost inventory
Flood damage*
*In a state like New Jersey that's prone to flooding, you'll most likely want to purchase additional flood coverage for your grocery store, or you may even be required to have it by your mortgage lender. Your New Jersey independent insurance agent can give you more information about finding coverage.
What Are the Benefits of Grocery Store Insurance in New Jersey?
Grocery store insurance provides protection to New Jersey business owners in a number of ways. Beyond the grocery store's physical inventory and storefront, many components of your business stand to be destroyed or otherwise harmed by common threats. There are four major benefits to having grocery store insurance:
Protection against legal trouble: A costly and damaging event like a fire could send a business into the red without the proper coverage. If the business became unable to pay off their loans, venders, or employees, they could face serious legal consequences. Grocery store insurance helps prevent these ugly matters from surfacing.
Protection against a damaged reputation: Often times, huge incidents affecting grocery stores end up in the media. When it comes to customers' personal property getting lost, damaged or destroyed, word about their upset could spread quickly and even turn from gossip into media coverage. Having the right grocery store insurance can help prevent your business's reputation from going up in flames.
Protection against spoilage: Grocery store sales are made up almost entirely of food and other perishables, and just one incident could ruin your entire stock, not to mention route your business towards serious financial trouble. Grocery store insurance coverage can help the business keep its doors open while recovering from lost inventory.
Protection against bankruptcy: Imagine a severe storm or other terrible incident like an airplane crash that literally wipes out your grocery business's entire storefront. Without the right insurance, the business owner could easily be forced into bankruptcy. Grocery store insurance helps businesses stay open, stay afloat, or rebuild following massive destruction.
Your New Jersey independent insurance agent can help you review your grocery store insurance policy to answer any remaining questions about your coverage. They'll also be able to help you figure out whether you've got enough coverage or if you should purchase more.
How Much Does Grocery Store Insurance Cost in New Jersey?
Really, it depends on a number of factors. Grocery store owners might pay somewhere in the low thousands annually if they run a small mom-and-pop-style shop, while giant grocery store chain owners might pay up into the ten or even hundred thousands per year. Additionally, grocery stores located in New Jersey might pay quite a bit more for coverage than business owners further inland due to the state's increased risk of weather-related perils.
Of course, it's hard to offer an average figure since each grocery store is unique. But really, it all depends on a number of factors, like:
The type of grocery store: This involves more than whether your grocery store is a run-of-the-mill chain type or caters to a fancy, small-scale organic niche. The kind of equipment your grocery store uses and the specific operations taking place will affect its risk level to insure. Obviously, more danger means more money for insurance.
The location of the grocery store: Larger cities tend to have higher costs for insurance, but it goes beyond that. Depending on where you are specifically in New Jersey, your location may be more prone to various weather-related risks. Grocery stores right along the Jersey Shore, for example, may have premiums up to 20% higher due to risk of hurricane damage.
The number of employees: The more you've got, the more workers' comp you'll need. Simple as that.
How much business you generate: Premiums are calculated based on business projections for the upcoming year. If your workload doubles, your premium will likely double, too.
Your agent can work with you to find a policy that fits within your grocery store's budget. Have your financial restrictions in mind before you start shopping for coverage to help speed the process along.
Why Work with a New Jersey Independent Insurance Agent?
In order to get the protection you need and deserve, you'll want to work with a trusted expert. And who could be better for the job than a local agent who shares your area code? Independent insurance agents act as your own personal insurance shoppers, offering you tons more options than one-policy companies. With just one call, they'll hook you up with multiple quotes.
New Jersey independent insurance agents are armed with knowledge on what coverage is needed in your area, and they'll get you set up with just enough of it — not too little, not too much. They'll handle all the heavy lifting so you can rest assured you'll be set up with the right coverage at the right price.
They're not just there at the beginning, either. If disaster strikes, your New Jersey agent will be there to help walk you through the claims process and make sure you're getting the benefits you're entitled to. Now that's thinking ahead.
Statista
www.iii.org
www.nj.com
©

2022

, Consumer Agent Portal, LLC. All rights reserved.