Do You Need Farm Equipment Insurance in New Jersey?
June 2, 2021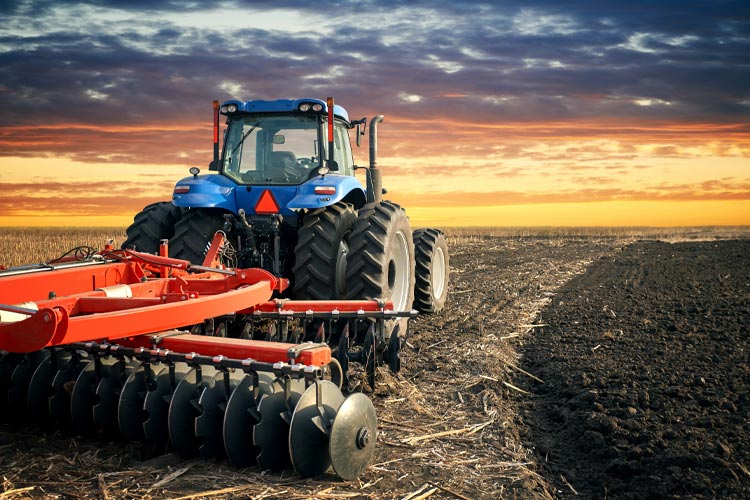 New Jersey farmers run 9,900 farms across 750,000 acres. Owning a successful farm requires expensive equipment like tractors and combines. Protecting this equipment with farm equipment insurance helps keep your farm running smoothly.
Farm equipment insurance is an add-on policy to farm insurance, and a New Jersey independent insurance agent can help you better understand this coverage. To start, let's talk more about the importance of insuring your farm equipment.
What Is Farm Equipment Insurance?
Farm equipment insurance is a type of farm insurance that helps pay to repair or replace your farm equipment if it breaks, causes property damage, or harms another person.
Farm equipment insurance is often listed with tractor insurance, but the coverage is the same.
Farm production expenditures on machinery by US farms in 2017, by type (in million US dollars)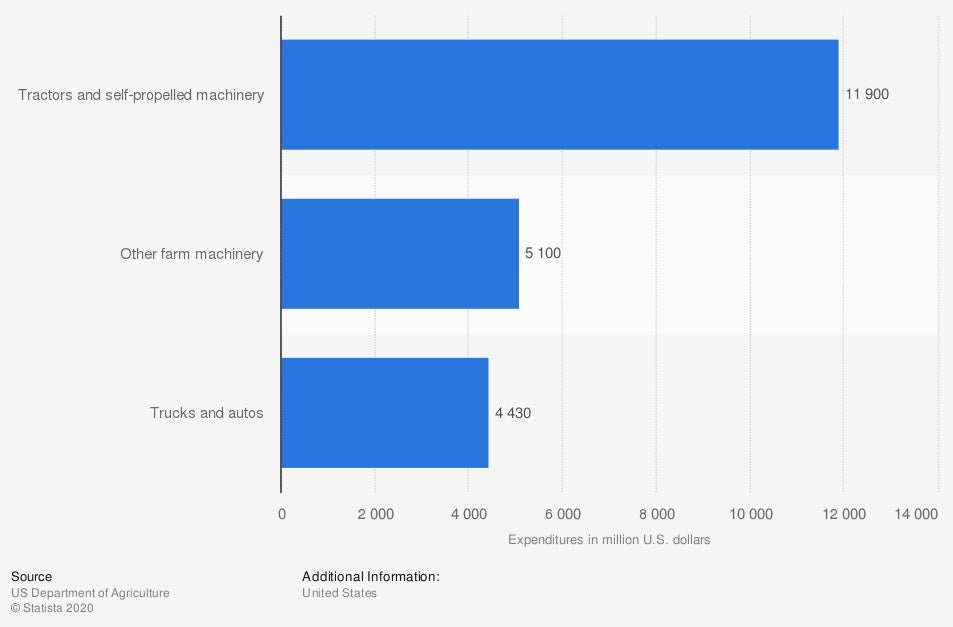 In 2019, US farms spent $11.9 billion on tractors and self-propelled farm machinery.
What Does Farm Equipment Insurance Cover in New Jersey?
From tractors and plows to office equipment, your farm equipment insurance will cover a variety of the typical equipment used to run a farm against risks that are outlined in the policy.
For most policies, the following equipment is covered:
Farm equipment and tools
Tractors and wagons
Combines
Forage harvesters
Heating and cooling systems
Boilers, pressure vessels, and water heaters
The above equipment is covered against the following risks
Fire
Lightning
Windstorm
Hail
Smoke
Theft and vandalism
Collision
According to insurance expert Paul Martin, not every piece of equipment will be covered in every policy. That's why it's important to work with your New Jersey independent insurance agent to make sure all of your equipment gets the proper coverage.
What Doesn't Farm Equipment Insurance Cover in New Jersey?
Not all farm equipment is automatically included when you insure your farm. According to Martin, the most common things that are not covered are fencing and your crops.
Your crops are covered under a crop insurance policy. Your fencing may need to be added in if you run the risk of damaging your fence with your equipment.
Other things that are excluded from a farm equipment policy are general wear and tear, technical malfunctions, and intentional acts of damage.
Your farm equipment insurance policy will list all the risks that are covered. It's important to go through this with your New Jersey independent insurance agent to understand where you may have gaps.
What If I Only Want to Cover Certain Items on My New Jersey Farm?
When you select a farm equipment policy, you'll have the option to choose between two coverage options. One is designed to be all-encompassing for your machinery and equipment, and one is for individual items.
Blanket coverage: Under a blanket coverage policy, all of your machinery and equipment would fall under one policy limit.
Scheduled coverage: Scheduled coverage provides the ability to pick and choose which equipment you want to be covered and for how much. You can customize your limits and your terms.
Scheduled coverage provides more flexibility in covering a variety of equipment, but you may receive a discount for selecting blanket coverage. Your independent insurance agent can help you make the right choice for you.
What Does Farm Equipment Insurance Cost in New Jersey?
The price of farm equipment insurance coverage will depend on a variety of factors related to your farm, lifestyle, previous claims and location. The following play a key role in determining premium costs.
Equipment value, individually and as a whole
Safety measure already in place
Equipment operators
Your claims history
Your farm location
Common local disasters that could impact your farm
Your rates will also be impacted by whether you choose standard or blanket coverage.
Is Farm Equipment Insurance Necessary in New Jersey?
Machinery is one of the most costly investments and assets that farmers own. For a 3,000 acre crop farm, the average equipment investment could be around $1,650,000.
Should something happen to your machinery, it could cost you thousands of dollars out of pocket without insurance.
Farm equipment is also a common cause of farm injuries. According to the Centers for Disease Control and Prevention, transportation incidents, which include tractor overturns, are the leading cause of death for farmers and farmworkers.
Having the right coverage ensures that if your equipment breaks or causes property or personal damage to another person, you won't be financially destroyed.
New Jersey Agriculture in 2020
9,900 farms
750,000 acres operated
New Jersey was No. 7 in the US for horticulture sales
New Jersey farmers produce more than 100 fruits and vegetables
Agriculture brings in $1.1 billion to New Jersey economy every year
How Can a New Jersey Independent Insurance Agent Help?
The right farm equipment insurance is key to saving you money and protecting your farm. Having improper or no coverage could cost you hundreds of thousands of out-of-pocket expenses.
Fortunately, a New Jersey independent insurance agent is an expert in farm insurance and the variety of options available to farm owners. They will sit down with you to discuss the equipment you use and what type of coverage you need for each. They can save you time and money while finding you the best farm equipment coverage available.
https://www.cdc.gov/niosh/topics/aginjury/default.html
https://www.nj.gov/agriculture/about/overview.html#:~:text=Nationally%2C%20New%20Jersey%20is%20one,spinach%2C%20squash%2C%20and%20asparagus.
https://www.nass.usda.gov/Quick_Stats/Ag_Overview/stateOverview.php?state=NEW%20JERSEY
©

2022

, Consumer Agent Portal, LLC. All rights reserved.