What Does Condo Insurance Cover in New Jersey?
June 4, 2021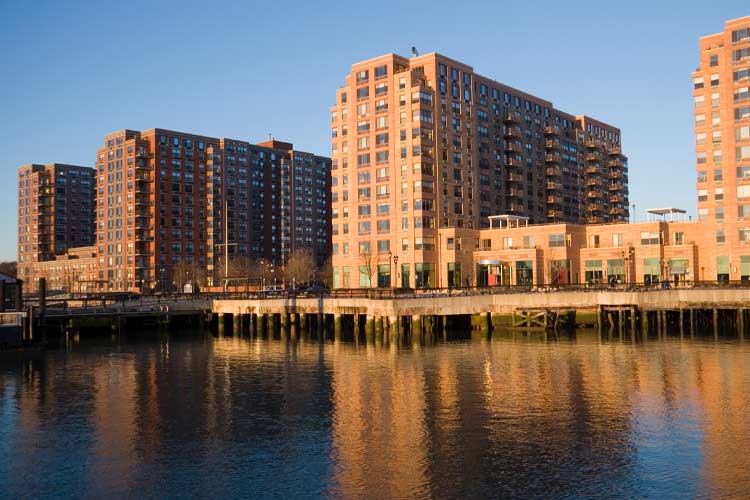 Condo life offers many of the benefits of homeownership without some of the drawbacks. However, no matter what type of home you choose, there's no way to avoid many of the common hazards that come with homeownership. Fortunately a New Jersey independent insurance agent can get you set up with the right condo insurance policy to protect your happy place. But until then, first check out this guide to what condo insurance is all about.
What is Condo Insurance?
Regardless of where your particular condo is located, condo insurance is essentially an agreement between the condo owner/renter and an insurance company in which the insurer agrees to cover financial losses relating to damages and liabilities. Only the specific perils stated in the policy will be covered by the insurance company. Condo insurance is designed to help protect owners from losing their home should disaster strike.
What Does Condo Insurance Cover in New Jersey?
Since condo owners are not just responsible for their individual unit and personal belongings but also a fraction of common elements, condo insurance is designed to cover all these aspects. Condo owners also need protection for friends, family, and other guests who may visit their home, which means having legal or liability coverage.
The more complex your condo and your individual responsibilities are, the more coverage you may need, but here are the three major coverage areas included in standard condo insurance policies available in New Jersey:
Dwelling coverage: This condo insurance aspect covers your unit's structural components like the walls, ceilings, and floors.
Personal property coverage: Covers your personal belongings like furniture, clothing, electronics, knickknacks, silverware, etc. that are stored within the unit from perils such as fire or theft. This aspect of coverage also protects the building elements you're responsible for such as toilets, showers, flooring, etc.
Liability coverage: Covers legal expenses such as attorney and court fees in the event you are sued for bodily injury or property damage to a third party. Settlements you're ordered to pay if you lose the case are covered as well. Coverage extends to all members of the family living within the condo, including pets.
These three components compose the core of condo insurance packages in New Jersey. Working together with a New Jersey independent insurance agent is a great way to get the right amount of coverage in each category for your unique home.
What Does Condo Insurance Not Cover in New Jersey?
Like every other kind of insurance out there, condo insurance comes with a list of specified covered perils, as well as non-covered perils. Becoming familiar with what your condo insurance policy doesn't cover can save you the hassle of filing claims that are bound to be denied, and in the event of certain non-covered natural disasters, help you find the right kind of policy to protect your home.
Condo insurance policies in New Jersey do not cover the following perils:
Certain natural disasters (i.e., floods, earthquakes, and mudslides)
Maintenance-related losses
Wear and tear damage (i.e., failure of the condo owner to maintain upkeep of the home)
Insect damage or infestations
Damage from war or nuclear fallout
Business-related liability
If you run a business out of your home, condo insurance won't cover any liability-related mishaps. To protect your unit against flood or earthquake damage, you'll need a flood insurance or earth movement policy. Flood insurance policies are only available through the National Flood Insurance Program, which is a part of FEMA. Condo owners located in New Jersey, which is prone to flooding, may want to seriously consider getting a policy.
What Are the Benefits of Condo Insurance in New Jersey?
You've found a home you love, and it deserves to be protected. Having adequate insurance coverage can prevent a condo owner from going bankrupt and losing their home following a particularly costly disaster. Standard condo insurance packages in New Jersey provide coverage for many common threats to the home.
Condo insurance typically provides coverage for the following perils:
Theft
Vandalism
Explosion
Fire and smoke
Water damage
Aircraft or vehicle damage
Riots
Falling objects (and trees)
Certain natural disasters (i.e., windstorms, hail, lightning, and blizzards)
Your New Jersey independent insurance agent can help you review your condo insurance policy to answer any remaining questions about your coverage. They'll also be able to help you figure out whether you've got enough coverage, or if you should purchase more.
How Much Does Condo Insurance Cost in New Jersey?
Many factors influence the cost of a condo insurance policy, including the size and location of your condo, the value of the structure and the contents inside, and any upgrades you've made. Owners of condos in New Jersey might pay up to 20% more for their premiums if they're close to the Atlantic coast due to the increased risk of weather-related perils like hurricanes.
While it's hard to offer an exact figure without knowing your unique living situation, a general range for condo insurance usually falls between $200 and $2,000 annually. Unless you're buying a particularly expensive unit in a major city like Newark, though, you can typically expect to pay towards the lower end of the spectrum for coverage. A New Jersey independent insurance agent can help find more exact quotes for you.
Why Work with a New Jersey Independent Insurance Agent?
In order to get the protection you need and deserve, you'll want to work with a trusted expert. And who could be better for the job than a local agent who shares your area code? Independent insurance agents act as your own personal insurance shoppers, offering you tons more options than one-policy companies. With just one call, they'll hook you up with multiple quotes.
New Jersey independent insurance agents are armed with knowledge on what coverage is needed in your area, and they'll get you set up with just enough of it — not too little, not too much. They'll handle all the heavy lifting so you can rest assured you'll be set up with the right coverage at the right price.
They're not just there at the beginning either. If disaster strikes, your New Jersey agent will be there to help walk you through the claims process and make sure you're getting the benefits you're entitled to. Now that's thinking ahead.
iii.org
©

2023

, Consumer Agent Portal, LLC. All rights reserved.