Top Six Reasons to Carry Umbrella Personal Liability Coverage
June 4, 2021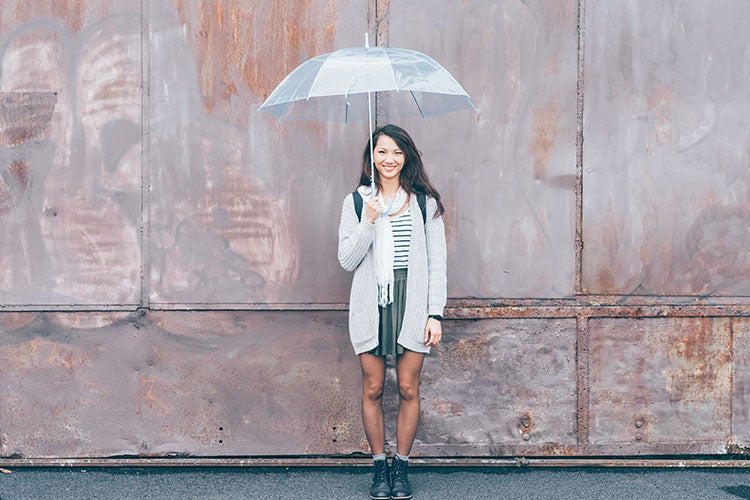 Your checking and savings account balances, investments, retirement accounts, and anything you own that has monetary value, such as a residence or rental properties, jet ski or boat, rare coin or stamp collections, constitute your "assets."
If you should ever find yourself in the unfortunate situation of being sued for personal liability (negligence in causing or contributing to another person's "bodily injury" and/or damage to that person's property such as in a car accident), the assets you currently possess, and possibly even assets you may accrue in the future (income, lottery winnings and inheritance, for example) are at risk or "exposed."
Most basic insurance policies like homeowners/renters, auto, and boat include personal liability coverage to protect policyholders against the financial consequences of unintentional/accidental harm to other people and/or damage to their property. Up to a certain monetary limit, an insured's only financial responsibility is the deductible.
But in a serious accident, the dollar amount and extent of coverage afforded in a basic policy may not be enough. That's where umbrella liability insurance comes in.
Umbrella Personal Liability Insurance to the Rescue
Umbrella liability insurance, also called excess liability coverage, picks up where primary insurance drops off and helps you pay legal costs and damages in excess of what your basic homeowners/renters, automobile, boat or other insurance covers. You must have primary insurance to qualify for an umbrella policy, or "secondary" coverage. Umbrella insurance provides significantly higher dollar amounts of coverage (typically starting at $1 million and rising in increments of $1 million).
Moreover, it often fills coverage "gaps" in the primary policy — situations in which coverage is limited or excluded. For example, umbrella policies extend to libel and slander (damages to someone's reputation or livelihood resulting from written or spoken statements like a negative review on Yelp), unlike basic coverage. Like most basic liability policies available in New Jersey, umbrella policies typically provide coverage for both the policyholder and their immediate family members.
Steve Gordon, president of Allied Insurance Agency in Chester, an independent insurance agency, said umbrella coverage traditionally has been carried by individuals of high net worth. But it can "make sense for anyone who has (or expects to have) more in assets than they have in personal liability coverage," Gordon said. "Rebuilding from a large financial loss is hard. It takes time. If you're saving to send children to college or are planning to retire soon, how do you make that up?"
Having witnessed umbrella insurance saving the day for plenty of clients during his 40 years in the business, Gordon offered the following reasons, in no particular order, for New Jersey residents to consider this type of coverage for themselves.
1. Accidents Can Happen Anytime, Anywhere
You can stick to the speed limit and drive defensively, you can diligently shovel your walkway or install a 10-foot-high fence around your pool, and you can take every preventive measure that exists, but accidents still happen and occasionally they are catastrophic.
2. NJ Has Its Fair Share of Catastrophic Accident Risk Factors
The Garden State has many risk factors for accidental injury and property damage: densely populated, high percentage of commuters, lots of cars on the road, weather extremes that make driving more dangerous and create perilous conditions like icy walkways, significant watercraft activity, and swimming pools, for example. The odds of an accident are higher, as are the odds of costly damages.
3. New Jersey Is Litigious and Awards Tend to Be High
New Jersey is a litigious state, prone to engaging in lawsuits to settle disputes.
New Jersey is also an affluent state, a fact that tends to be reflected in higher total monetary damages in litigation over property damage and bodily injury.
In terms of property damage, there are more luxury cars on the road and other higher-end possessions that simply cost more to repair or replace.
In terms of bodily injury which can include compensation for medical care, lost income, and pain and suffering (psychological stress), Gordon offered the example of a client who was found negligent for causing an accident that seriously and permanently injured a successful young father of four young children. The plaintiff had been earning six figures and expected to go much farther. Gordon's client was facing financial disaster…or would have been if he hadn't had umbrella coverage.
Even if you are found not liable for damages, you are still responsible for legal fees. "Defense costs alone can be overwhelming," said Gordon.
4. Shift the Risk and Financial Burden, and Increase Peace of Mind
An umbrella policy is extra protection for everyday activities, possessions, and life circumstances that can raise the risk of accidental harm or damage to others. For example:
Driving often and for long distances
Having a young, inexperienced driver in the household
Owning home(s)/rental property(ies)
Owning things that can cause injury (pool, trampoline, dog, gun, automobile, motorized watercraft)
Participation in sports/activities that can injure others (hunting, archery, skiing)
Routinely hosting guests at your home/on your boat
Serving alcohol
Volunteering or involvement in civic affairs (for example, someone you serve through a charitable or religious organization can sue you for negligence or inappropriate behavior)
Coaching/chaperoning kids
Regularly posting reviews of products or businesses (increases the likelihood of being sued for liability or slander)
Consumers should be aware that personal umbrella liability insurance doesn't cover intentional damage caused by you or a member of household. Nor does it cover any business you own. For that, you need commercial insurance.
5. Good Value
An umbrella policy is "an affordable way to protect your current and future financial well-being without a large added cost," said Gordon. It costs about $150 to $300 extra per year for the first $1 million, $75 for the next million, and $50 for every million after that. Because the umbrella policy kicks in after underlying coverage is exhausted, most insurers require certain minimum levels of primary insurance coverage — about $300,000 for an automotive policy and $300,000 on a homeowners policy.
6. The Socially Responsible Thing to Do
Besides protecting your own family, umbrella insurance ensures that injured parties and their families are fairly compensated as well.
Consult an Independent Insurance Agent
If you think an umbrella personal liability insurance policy might be right for you and your family, consult with an independent insurance agent, Gordon advised. "Umbrella insurance is not a one-size-fits-all."
Independent insurance agents, like Gordon, work with multiple insurers (15 for his agency), which gives them insight into variations in rate-setting criteria and coverage terms, and helps simplify the insurance shopping process (e.g., applicants need to fill out only one form). His agency also works with clients to determine their needs and liability exposure (earnings and assets they need to protect) to craft a policy that adequately addresses their individual needs, Gordon said.

Stephen Gordon, CPRIA, is president of Allied Insurance Agency, LLC, in Chester, NJ, a full service independent insurance agency specializing in high net worth personal risk management. He has operated in senior executive roles in both the agency and carrier sides of the business for over 40 years and has served as a valuable resource to his clients, wealth management firms, and other high net worth advisers. In addition to his executive roles, he has acted as a consultant on a variety of issues to a number of insurance agencies as well as regional and national carriers.
Stephen is a board member for Big I New Jersey, and has also served as agent advisory board chairman for a national carrier. He especially enjoys mentoring young insurance professionals while building and growing successful agencies.
©

2023

, Consumer Agent Portal, LLC. All rights reserved.